About Us
CodeWarrior Technologies provides boutique web solutions catering to its clients'​ exact requirements in terms of business goals. We focus on content, usability, presentation & design in minute detail to create great looking websites which work.
We, at, CodeWarrior Technologies work to transform your business needs, goals & public relations into a meaningful web strategy for your online presence. For us, its not just enough to create a 'website'​ with just nice looking text & images. We focus more on what you wish to achieve from the web, and align the web strategy, technical & design solution towards those goals. So whether you wish to sell a product or service through the web, or wish to showcase your art, products or services, or build and moderate an online communications platform, or simply present information about you/your company, give us a buzz/drop us an e-mail. We will guide you to lay down a realistic web strategy in tune with your/your company's business goals.
Our clients include McDonald's, Hindustan Lever Ltd., iVillage, Filmfare, Docebo, International Dodgeball Federation and a host of other companies spread across North America, Europe, Asia and Australia.
Technologies Used
No matter the nature of your vision, YapBuzz has both the expertise and the inclination to power it.
Contact Us
With over 1000 projects and 200+ satisfied clients, we have proven ourselves as a dependable development partner in the software industry. Shoot us a message and we will get back to you in 24 hours. Let's talk!
Contact Us
Facts
Creating long term successes since the beginning.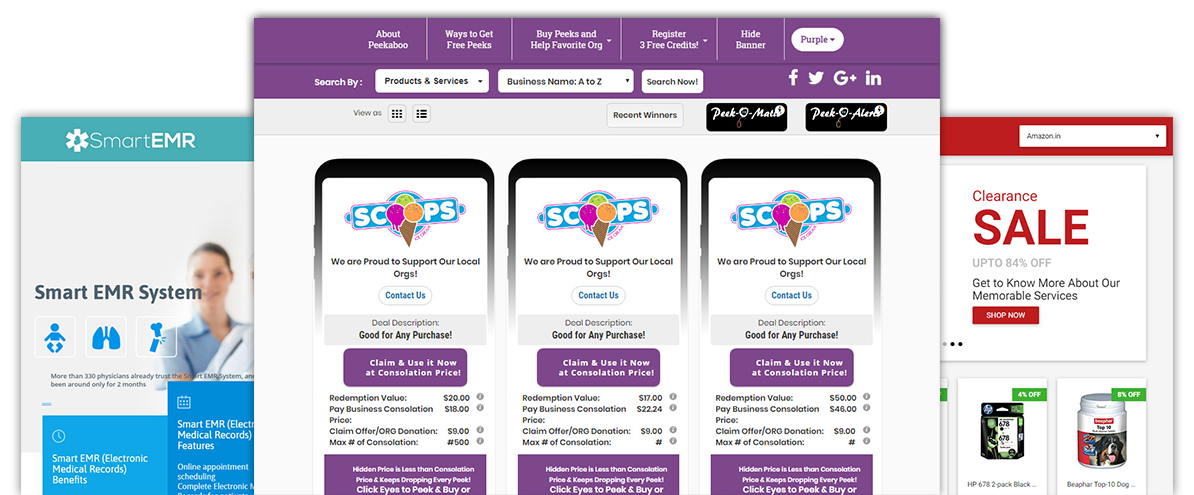 Rusty Walker
Councilman, Ward 4, GulfPort

This was the first project CodeWarrior Technologies had done for me. Since it was going so well, and they were so accomodating, I had them do a quick one in the interim that went GREAT also. They are now working on another one for me. These guys are pros and do WHAT they say WHEN they say. Recommended!!!


Nicolas
CEO, SmartEMR

Excellent team! You can rely on Prabal for the most difficult tasks and for sensitive work.


Elizabeth Kobberød
CEO, SmartPhone Apps, LLC.

It was great working with CodeWarrior Technologies. They are a very professional company focussed on customer service.


Stuart Davis
Partner, LJD Chartered Accountants

Great team to work with. Very talented flash and php workers/designers. I am starting another project with them immediately.


Steinar Bukve Witsø
CEO, SportisFun

CodeWarrior Technologies has worked with us on projects for over 2 years and are good team workers.